Taipei Tech Portal updates its Terms and Privacy Policy
According to epidemic prevention measures and
the Personal Data Protection Act (hereinafter, the "PDPA") Article 11 of the Act
, please update your personal related information enable Taipei Tech to provide you better services. Your understanding is appreciated.
Key updates include more information about:

When you login Taipei Tech portal, you agree to accept the Privacy Policy and terms for epidemic prevention measures by us.

You have to update your backup email and verify your identity via text message every year.

Portal will send your account security verification code via text message, valid for 10 minutes. However, you only can request verification code 3 times daily.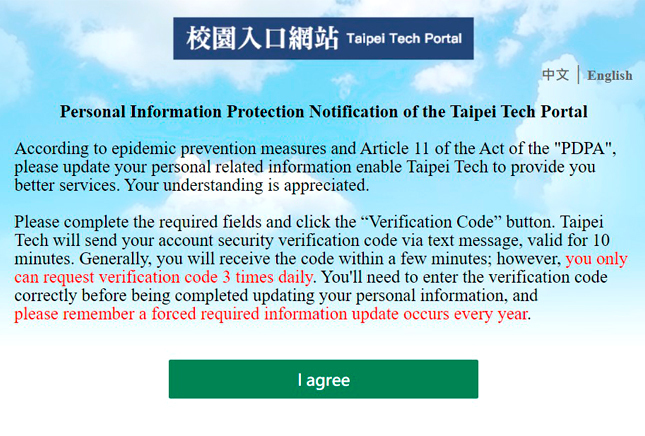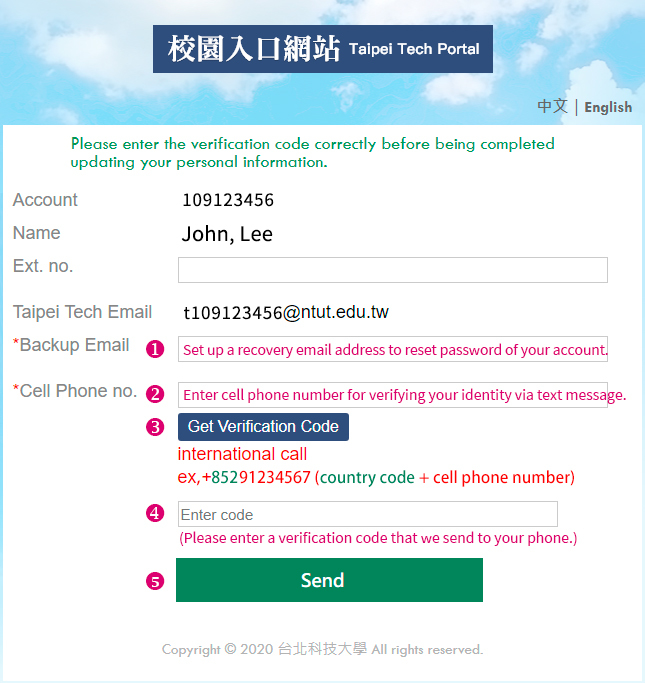 If you have any related question, please contact our Help Desk at 2771-2171 #3200 / #3295 or at
LINE@
.
If you are having trouble receiving our verification code, you can submit your problem to get
additional support.
We'll help you sign-up or get back into your account!